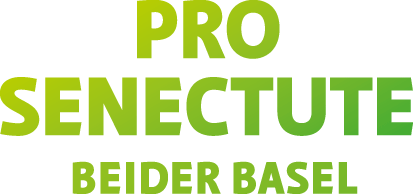 Pro Senectute beider Basel is the first contact point for seniors, when it comes to questions about getting older. Every year, around 30,000 people use the consulting and other services such as cleaning, moving, trusteeship or education and sports courses.
More information on www.bb.prosenectute.ch
seniors@work ist ein lokales Start-Up aus Basel. Gegründet im Jahr 2018 hat sich das Start-Up zum Ziel gesetzt, innovative Ansätze für das Arbeiten im Alter zu entwickeln und so den Kontakt zwischen der jüngeren und älteren Generation zu fördern.
"Vor einem Jahr wurde mein Vater pensioniert und mir wurde bewusst, dass es eigentlich keine Möglichkeit gibt, die ganze Lebens- und Arbeitserfahrung der älteren Generation weiter einsetzen zu können. Ich kenne viele 60-Jährige, welche sich jung und fit fühlen und sich auch in der digitalen Welt gut auskennen. Doch wie finde ich Jemanden, welcher mich bei der Gartenarbeit oder Buchhaltung unterstützen oder sogar mein Fahrrad reparieren kann? Die Idee von seniors@work ist geboren." Alexis Weil, Gründer & CEO
Philip
Business Development
Werner
Business Development
wir sind stolze Mitglieder von