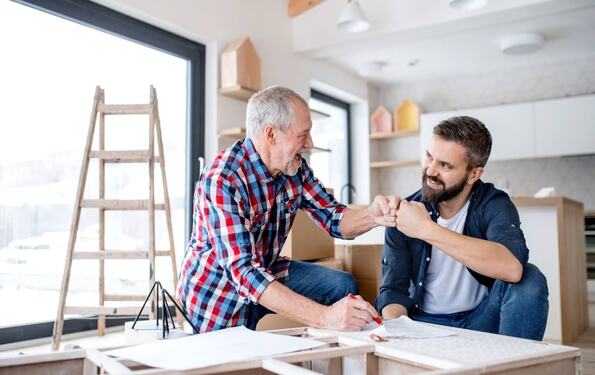 The job network where age (not) plays a role
Receive exciting inquiries for part-time and full-time positions in your area. 
The job network where your age is appreciated
Receive inquiries for exciting projects, part-time or full-time positions.​
Registered
Skilled workers
50+: Three reasons for seniors@work
That's how it works matching for 50 plus
That's what 50plus say about seniors@work
Thanks to seniors@work I feel active, have fun, meet great new people and at the same time I can pursue my great passion - writing.
Beatrice, 66
Content Creator
Through seniors@work, I can contribute my skills and experience as an architect even when I'm older. Thanks to the platform I can realize exciting projects - thank you!
Donat, 63
architect
The platform offers me the opportunity to get new orders in an uncomplicated way and I can choose for myself whether and when I want to carry out which orders.
Serena, 62
translator
After 30 years as managing director, I didn't want to simply retire. That's why I appreciate the opportunity to support young entrepreneurs with my experience.
Felix, 67
CEO & management consultant
It doesn't matter whether I'm helping an expat with their tax return or mentoring a student - I'm happy to be able to support other people with my skills.
Ralph, 68
Accountant & Mentor
Stay active in retirement.
Find exciting assignments and part-time positions in your
Proceed and keep working – on your own terms.
frequently asked Questions